Works on Paper: Overview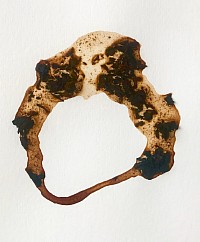 Tea Passages
Hopkins first began working with tea as a textured ground in his Blind Insights wall sculptures. (He randomly applied tea washes on large sheets of paper, over which he layered gouache washes. This provided Hopkins with pre-painted surfaces that he would cut and apply in collaged sections.) Eventually, he discovered how paper-cutting the abstract shapes of tea stains resulted in intriguing images. From then on, he began experimenting and developing several approaches that now make up Tea Passages
                               See Tea Passages Gallery. (Coming soon.)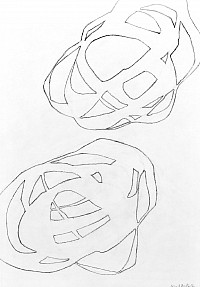 Apropos, 2016
Inner Navigations
Inner Navigations is a series of contour-line drawings, made with graphite on paper, that takes an exploratory, sketch-approach in creating intuitively derived forms of organic-mechanical elements. As the series title suggests, they allow Hopkins to navigate the inner realms of self-reflection and contemplation. Their structural interplay between positive and negative space reflect the sculptural interests of his earlier work, as well as the drawings of his Sketchbook Series. At the same time, they reveal Hopkins' interest in discovering a new discourse in the evolution of his forms.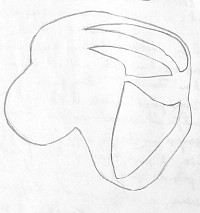 Extrication (Detail), 2008
Sketchbook Studies
Sketchbook Studies is a series of original sketches from Hopkins's sketchbook, begun after arriving in China. They are drawn rapidly, in a matter of a few minutes, and were primarily intended as an exercise for keeping Hopkins 's hand in drawing, while adapting and acclimating to a new culture and surroundings. Their interplay between positive and negative space reveal their inspiration from Hopkins's earlier wall sculptures, especially the twisting forms of his Circadian Loops series. They literally become metaphors for the                                                              ever evolving nature of identity and growth.